July 12, 2020
On July 11, 2020 we completed our legal review and signed a contract with Riverworks Construction, Inc.,  Holland, Michigan for the reconstruction of the Gull Lake Dam.  The project will be managed by Prein & Newhof, Grand Rapids, Michigan.  The project is scheduled to begin shortly after Labor Day of this year.  We will post progress of the project on this website, our Facebook page and via e-mail.
WE ARE CURRENTLY ONLY $3,950 SHORT OF REACHING OUR GOAL TO FULLY FUND THE PROJECT!
As of today, 14.8% of lakefront property owners have NOT contributed to this project.
If you donated less than $10 per foot of your property shoreline, please consider an additional donation.
If you have not yet donated to our project, please reconsider your decision.
IT IS TIME TO STEP UP!
The Gull Lake Dam Association needs EVERYONE'S financial support.
Thanks,
Jeff (for the Gull Lake Dam Association)
There is an comprehensive article about the Gull Lake dam and our reconstruction project in the July 6, 2020 edition of the Battle Creek Enquirer.  Click here to read: "Gull Lake Community Raises Nearly $1 Million to Reconstruct 137-Year-Old Dam"
Our EGLE permit including engineering drawings of the new dam can be viewed from this website under "What's New! "EGLE PERMIT ISSUED"

Impact
The Gull Lake Dam has been controlling lake levels since 1883.  Without it, there would be no lake level or shoreline stability!

Support
A functional dam ensures the control of water levels within inches. Help us maintain seasonally-consistent water levels by reconstructing the dam.

History
The Gull Lake Dam Association was formed in 1921. Our goal is to operate and maintain the dam and maintain the historical levels of Gull Lake.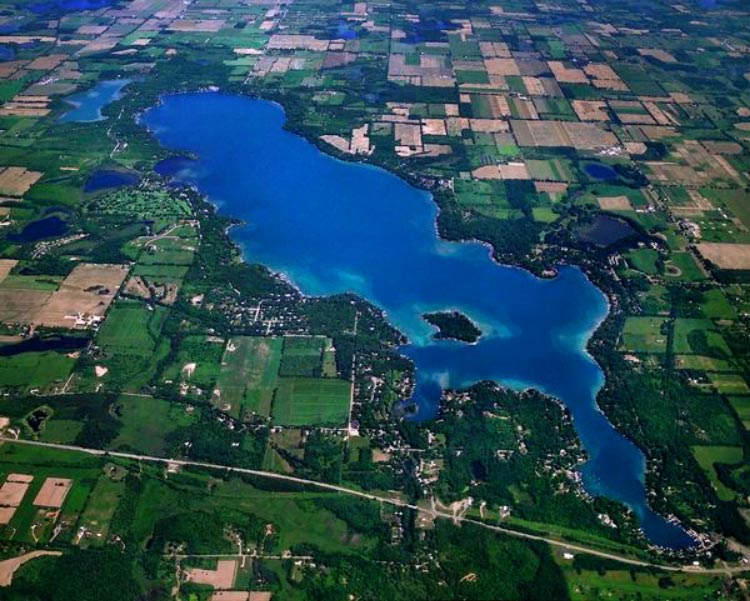 Gull Lake Dam Association
The mission of Gull Lake Dam Association since 1921 is to maintain the dam, protect the historic lake levels, check weather forecasts, adjust the dam seasonally, and conduct dam safety inspections. A new dam will enable us to maintain stable, usable water levels for 100+ years to come.