What's New!
LATEST NEWS
September 21, 2020
The construction of our new dam will begin in mid-October. We will lower the lake 1 foot which has been done every season (to minimize ice damage) since 1934. Typically, this is done by the end of October. This year we will start lowering the lake level in early October. This is a gradual process, so it will take a few weeks to lower the lake 1 foot (assuming the rain cooperates).
For the Gull Lake Dam Association,
Jeff Price
Gull Lake Dam Association, VP
To everyone who contributed to this project – our sincerest "Thank You" for your encouragement and financial support!
WHAT'S HAPPENING NOW
Campaign Fundraising Demographics
The capital fundraising campaign to build our new dam officially began on May 10, 2019.   We met our goal in late May 2020.  In those 12 1/2 months, we sent out several mailings (US Post and e-mail), delivered hundreds of yard signs, knocked on doors, had fund-raising events (e.g. AVB) and the list goes on.  Now that the fundraising part of the project is completed, I thought you might want to see the demographics of our campaign (go to "Financials" under "About GLDA" to view data). On can draw many conclusions from these data.  One that stands out for me is that 18% of the donors do not own property on Gull Lake.   It speaks to the generosity of folks who care about Gull Lake, but do not live on its shores.  Secondly, we asked for $10 per foot of lake frontage.  The average amount donated was $14.27 per foot!  This allowed us to meet our goal with 85.6% participation.  While there is a tendency to think about the 14.4% who did not contribute. I think it is important to remember the 85.6% who did donate.  By any standard, this is a exceptionally high rate of participation for a voluntary donation campaign.  What an amazing community!
WHAT'S NEXT
We participated in a virtual meeting with the engineers & the construction contractor on July 28, 2020
The project is scheduled to begin mid-October, 2020.
We will post progress of the project on this website, our Facebook page and via e-mail.
Our EGLE permit including engineering drawings of the new dam can be viewed from this website under "What's New! "EGLE Permit Issued"

Impact
The Gull Lake Dam Association was formed in 1921. Our primary goal is to maintain the dam and lake water levels.

Support
A functional dam ensures the control of water levels within inches. Help us maintain healthy water levels by reconstructing the dam.

History
The Gull Lake Dam Association was formed in 1921. Our primary goal is to maintain the dam and lake water levels.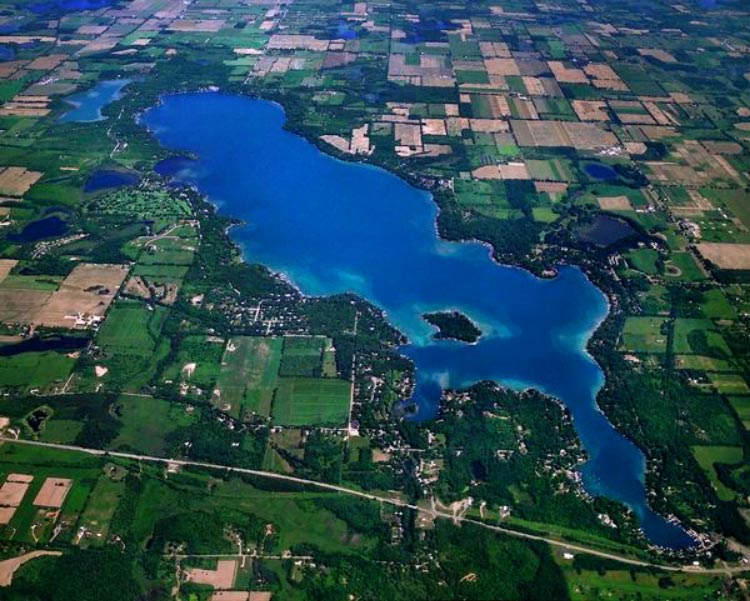 Gull Lake Dam Association
The mission of Gull Lake Dam Association since 1921 is to maintain the dam, protect the historic lake levels, check weather forecasts, adjust the dam seasonally, and conduct dam safety inspections. A new dam will enable us to maintain stable, usable water levels for 100+ years to come.