The Great News:  We met our $700,000 goal!
The Bad News:
We began our capital campaign in May of 2019 to raise funds to replace the dam.  We contracted with Prein & Newhof, an engineering firm with extensive experience in the design and construction of dams in Michigan.  As part of their initial work, Prein & Newhof prepared a cost estimate (May 2018) of $670,000, which included a 10% contingency factor.  From that estimate, we established our fundraising goal of $700,000.  We met that goal thanks to everyone's hard work and the generosity of Gull Lake property owners and local businesses.
In December 2019, Prein & Newhof completed the engineering design and put the project out for public bid.  Unfortunately, their original estimate of cost was significantly less than the lowest of the five actual bids received.  In the 19 months between the original estimate and the actual (lowest) bid, the cost increased 41.8%.  This increase is largely due to the increased pressure on construction labor costs.  So…we currently have a shortfall of $270,000 necessary to fund this project.  The lowest priced bid is valid until June 30, 2020 after which time, it will have to be re-bid.  As such:
WE WILL CONTINUE OUR FUND RAISING EFFORTS AND IF NEEDED, WE WILL DELAY OUR CONSTRUCTION START DATE UNTIL ALL THE DAM CONSTRUCTION MONEY HAS BEEN RAISED.
To read an explanation of why our project cost has increased, click on this link:  "A Message from Prein & Newhof".
To see the WWMT Channel 3 News report (Feb. 11, 2020) on the Gull Lake Dam Project, click on this link: The Gull Lake Dam Project.
To read the Kalamazoo Gazette article (Feb. 17. 2020) on the Gull Lake Dam Project, click on this link: The Gull Lake Dam Project.

Impact
The Gull Lake Dam has been controlling lake levels since 1883.  Without it, there would be no lake level or shoreline stability!

Support
A functional dam ensures the control of water levels within inches. Help us maintain seasonally-consistent water levels by reconstructing the dam.

History
The Gull Lake Dam Association was formed in 1921. Our goal is to operate and maintain the dam and maintain the historical levels of Gull Lake.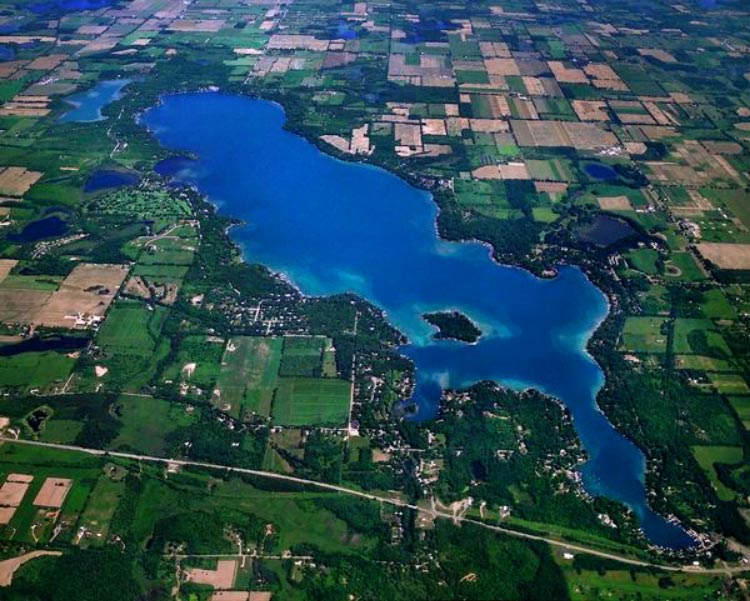 Gull Lake Dam Association
The mission of Gull Lake Dam Association since 1921 is to maintain the dam, protect the historic lake levels, check weather forecasts, adjust the dam seasonally, and conduct dam safety inspections. A new dam will enable us to maintain stable, usable water levels for 100+ years to come.