We have raised $691,613 which is 98.8% of our goal or $8,387 left to go to reach our $700,000 goal!  THIS IS TRULY HEARTENING.
To date, 78.7% of lakefront property owners have contributed to this project, or conversely, 21.3% of all households HAVE NOT DONATED.
WE NEED EVERYONE'S SUPPORT IN ORDER TO MEET OUR GOAL AND BUILD THE DAM!  
GULL LAKE DAM RECONSTRUCTION COMMITTEE MEMBERS CONTINUE GOING DOOR-TO-DOOR TO INVITE OUR UNDECIDED DONORS TO CONTRIBUTE TO THE PROJECT.  WE HAVE ALSO SENT FOLLOW-UP E-MAILS TO ALL UNDECIDED DONORS.
WE WILL CONTINUE OUR FUND RAISING EFFORTS AND IF NEEDED, WE WILL DELAY OUR CONSTRUCTION START DATE UNTIL ALL THE DAM CONSTRUCTION MONEY HAS BEEN RAISED.
THANK YOU to everyone who has donated to date! Your yard signs display your support! We will deliver additional donor signs in early Spring (as soon as the ground thaws!).
If you prefer not to donate now, you can pledge your contribution on our website (select "Donate" and then "Offline Donation") & send a check at a later date.
NOTE: During our campaign we have received several corporate matching funds.  Many corporations have matching fund programs that will match donations to tax exempt organizations (501(c)(3) for their employees & retirees. Please consider the Gull Lake Dam Association in your matching fund designations.

Impact
The Gull Lake Dam has been controlling lake levels since 1883.  Without it, there would be no lake level or shoreline stability!

Support
A functional dam ensures the control of water levels within inches. Help us maintain seasonally-consistent water levels by reconstructing the dam.

History
The Gull Lake Dam Association was formed in 1921. Our goal is to operate and maintain the dam and maintain the historical levels of Gull Lake.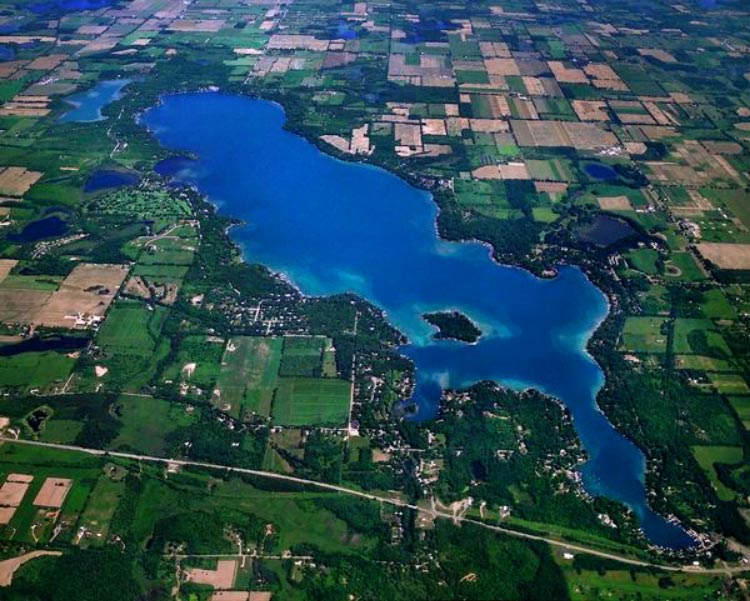 Gull Lake Dam Association
The mission of Gull Lake Dam Association since 1921 is to maintain the dam, protect the historic lake levels, check weather forecasts, adjust the dam seasonally, and conduct dam safety inspections. A new dam will enable us to maintain stable, usable water levels for 100+ years to come.